Meet Our Team
Dunwoody Pharmacy believes the Doctor-Patient-Pharmacist is of great importance. Everyone at Dunwoody Pharmacy strives for excellence in service, the importance of nurturing strong, caring patient and doctor relationships, and ongoing education to ensure everyone has the best experience.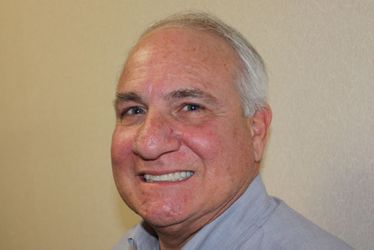 Chuck Wilson, R.PH. – Pharmacist, Owner
Chuck Wilson received his Pharmacy Degree from the University of Georgia in 1982. He worked in retail pharmacy for 15 years and independent pharmacy for 7 years when he opened Dunwoody Pharmacy. He has been an Adjunct Professor with Mercer University, and owns his own consulting pharmacy practice. As Owner of Dunwoody Pharmacy, Chuck believes in unsurpassed quality, including attainment of the prestigious PCAB Accreditation, focusing on sterile compounding, general compound medications, patient and Health Care Provider satisfaction and consulting services. Chuck lives with his wife in Alpharetta, GA, and is proud to have a son in Pharmacy School studying to continue the line of Pharmacists in the family. Chuck strongly believes in giving back and sponsors many interns to train at Dunwoody Pharmacy. In his free time he enjoys tennis, travel and spending time with his family. Please feel free to reach out to Chuck at dunwoodyrx@gmail.com, or by phone at (770) 455-1144.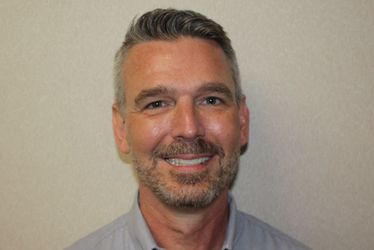 Paul A. Miller, B.A., M.B.A – Business Development and Human Resources
Since joining the team in 2014, Paul has worn many "hats" and is currently responsible for Business Development and Human Resources at Dunwoody Pharmacy. He is responsible for compound medication business strategy and development, the daily face-to-face interactions with doctors, clinics and hospitals to find solutions for their compounding needs, marketing, sales and human resources. Paul received his B.A. and M.B.A., from the University at Buffalo in Genetics and International Marketing. Originally from Vestal, NY, Paul enjoys cycling, painting, movies, renovating his historic 1930s cottage, as well as serving on the board of 2 local charities. Please feel free to reach out to Paul at pamillerrx@gmail.com, or by phone at: (404) 844-9388.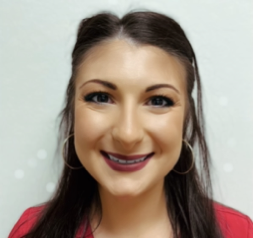 JoAnn Filipov, PharmD – Pharmacist
Our newest pharmacist, JoAnn joins us after 3 years of National Retail Pharmacy Experience. Graduating from Mercer University in 2017 with her Doctorate of Pharmacy, she is excited and very quickly expanding her knowledge and skills on Dunwoody's custom, patient-specific compound medications, along with the unique demands of Independent Pharmacy Management.
A true native of Georgia, JoAnn hails from Athens, and gets back there often. On her days off you can find her volunteering at local animal shelters, painting, and in general sharing her uplifting wit and smile with the world! Please feel free to reach out to JoAnn by phone at (770) 455-1144 or go to dunwoodypharmacy.com (or) dunwoodyrx.com.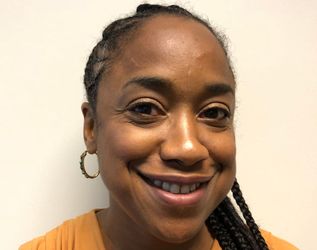 Uli Sotunde, B.S. Pharmacy – Relief Pharmacist
Uli Sotunde is a Pharmacist at Dunwoody Pharmacy. Uli works weekends and fills in for Chuck and JoAnn when needed. Always there to make our patients smile, she does everything from immunizations to filling and verifying prescriptions. Uli has a BS of Pharmacy from the University of Nigeria and is a published writer, most recently finishing a dating advice book for young women searching for committed relationships. Raised in Nigeria and the United States, Uli enjoys trying new recipes and traveling the world.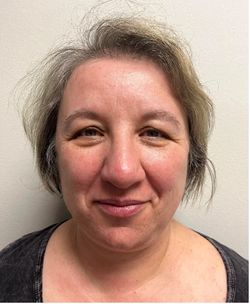 Yelena Adkinson, RpHn – PRN Pharmacist
Yelena Adkinson is a Pharmacist at Dunwoody Pharmacy. Yelena has the distinction of being Dunwoody's longest employee. Her strong connection to the Ukranian community adds to our value of equity to all we serve. Her great sense of humor and wit, keep us all on our toes and laughing… laughing… laughing. Make sure to say, "hi", next time you stop by.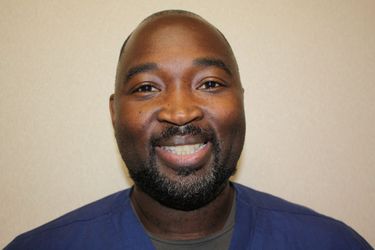 Larry McCalister, BBA – Lead Non-Sterile Pharmacy Technician
Larry is Lead Non-sterile Compounding Pharmacy Technician at Dunwoody Pharmacy. Larry is responsible for compounding medications that are not commercially available, daily compounding duties, inventory control and intern/new hire training. Larry has a Bachelor of Business Administration from the University of Monticello, his Pharmacy Technician Board of Certification, and is currently attending Georgia State Perimeter College. From Malvern, AR, Larry enjoys tennis, bowling and lots and lots of travel. And, you may well find him at the many cosplaying events around the country.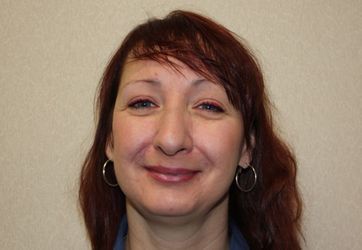 Christy Alderman, CPhT – Pharmacy Technician
Christy is a certified Pharmacy Technician at Dunwoody Pharmacy. Christy is responsible for traditional pharmacy prescription filling, ordering medications, inventory control, and is our "I Do It All" gal. If she can't answer your questions, she'll put in that extra effort to research and find one. She has over 18 years of experience in compound and retail pharmacy. From Morrow, GA, Christy enjoys camping, music and reading. On the weekends you'll find her in the shade with a great book enjoying the outdoors.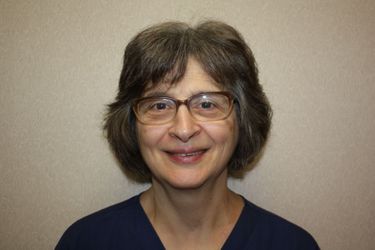 Yelena Ayzenberg, CPhT – Pharmacy Technician
Yelena is a certified Pharmacy Technician at Dunwoody Pharmacy. Yelena is responsible for filling patient prescriptions, delivery organization, front register and medication management. Yelena also acts as liaison and interpreter to our Russian community patients. Yelena continued her education at the College of Russia, Belarus. Originally from Mogilyev, Belarus, Yelena enjoys spending time with her family and hiking, especially if there is a waterfall.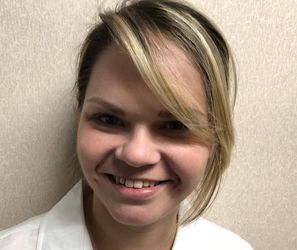 Alisa Finkel – Front Store Manager
Alisa is our Front Store Manager. She handles management of patients at our in-take/check-out area, all customer direct delivery and scheduling, management of all our OTC products and services, and customer service. Alisa is originally from Russia and really enjoys art including photography, Photoshop and sketching and drawing. Always greeting customers with a big smile, make sure you say "hi" the next time you stop in.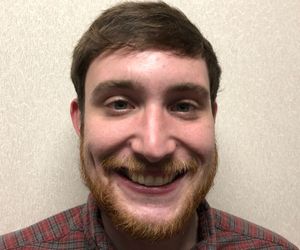 Andrew Wilson
Following in his father's footsteps, Andrew is working on his PharmD at PCOM of Georgia. Upon completion, he plans to continue the Dunwoody Pharmacy legacy. Busy as Student President of the American Pharmacy Association at PCOM and President elect for the Student Georgia Pharmacy Association, he also has a great mind for business and looks forward to taking our compounding and traditional services to the next level. Andrew is a Georgia native, and while school and working at the pharmacy leaves him little free time, Andrew does enjoys tennis and spending time in the mountains of North Georgia when he gets a break.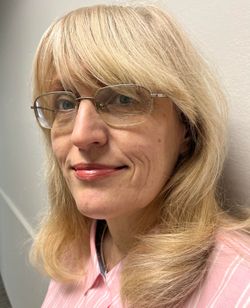 Marina Tresina – Deliveries
Did you know we can deliver you medications to your door? And guess who drops them off… That's right Marina delivers with a smile. Always on the road and taking care to ensure every item is delivered with the Quality we value, standard, refrigerated or frozen, Marina is your gal. When she's not fighting the Atlanta traffic Marina enjoys nature, gardening and reading in her quiet time.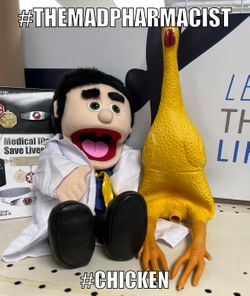 #TheMadPharmacist and Chicken