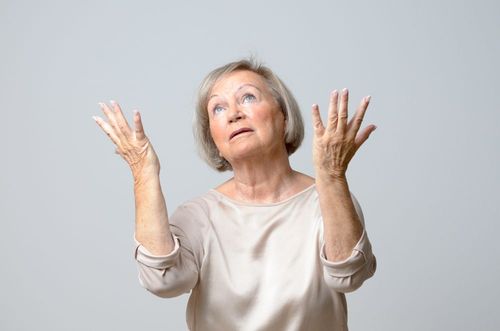 Dunwoody Pharmacy Offers Personalized Bio-Identical Hormone Replacement Therapy
Millions of men and women, from every age and background, experience some form of hormone-related health condition during their lifetimes. For many people, help comes in the form of Bio-Identical Hormone Replacement Therapy (BHRT). There are many mass-produced hormone treatments on the market today. However, every woman and man's body is different, and each requires a unique balance of hormones. That's why more women are turning to custom compounded BHRT from Dunwoody Pharmacy for their hormone replacement needs.
Dunwoody Pharmacy compounding pharmacists specialize in can compounding a customized BHRT solution to suit your specific hormonal needs. Working with you and your physician, our Compounding Pharmacist will assist in evaluating your serum or saliva tests and hormone evaluation worksheet, interpreting your results to personalize a course of treatment for you. With your doctor's prescription in hand we prepare hormones in a variety of strengths and dosage forms, including:
Sublingual drops or troches
Capsules
Gels and foams
Suppositories
Topical Gels and Creams
Vaginal creams (women)
How it Works - Women
Bio-identical hormones have the exact same chemical structure as human hormones. The body recognizes them and allows them to mimic the function of the hormones the body produces on its own. BHRT may be useful for relieving the symptoms of a variety of conditions common among women of all ages, including:
Menopause
Premenstrual Syndrome (PMS)
Irregular Menstrual Cycle
Moodiness
Hot Flashes
Infertility
Postpartum Depression
Decreased Libido
Weight Gain
Endometriosis
Fibrocystic Breasts
Vaginal Dryness
Painful Sexual Intercourse
Sleep Disturbances
Weight Management Issues
Night Sweats
How It Works – Men's
The primary hormone in men is testosterone. As age increases, testosterone levels decline and can lead to a condition known as andropause or more commonly "low-T." Testosterone deficiency may lead to decreased concentration, lethargy, loss of libido, erectile dysfunction, and depression among other side effects. There are several effective products that exist on the commercial market to help with symptom management. However, if your "Low-T" treatment is not a good fit, our compounding pharmacist can work with your doctor to create a testosterone formulation for you. And, Dunwoody is proud to use AtrevisTM Hydrogel from PCCA. AtrevisTM provides great absorption, potentially reducing the testosterone dosage needed for optimal health and the potential associated side effects.
*Please note, testosterone is a controlled substance and serious side effects have been reported with testosterone including the following:
Blood clots in the legs or lungs. Contact your healthcare provider if you notice pain or swelling in the legs, redness of the legs, difficulty breathing, or chest pain.
Possible increased risk of heart attack. Seek immediate medical attention if you experience symptoms of a heart attack. Symptoms include:
Chest pain
Feeling of pressure in the chest
Shortness of breath
Discomfort in the neck, back, shoulder, or arms
Nausea/vomiting
Dizziness or lightheadedness
Sweating
Possible increased risk of stroke. Seek immediate medical attention if you experience symptoms of a stroke. Symptoms include:
Sudden numbness or weakness on one side of the body (can be in the face, arm or leg)
Sudden confusion
Difficulty speaking
Sudden change in vision
Sudden trouble walking (may experience loss of balance or coordination).
Possible increased risk of prostate cancer. Your healthcare provider will check for prostate cancer before and during treatment with testosterone.
Edema with or without heart failure. Contact your healthcare provider if you notice swelling of your ankles, feet, or body.
**This is not a complete list of testosterone serious side effects. Ask your doctor or pharmacist for more information.
(1) Dunwoody Pharmacy is grateful to work with multiple physicians and offices in the greater Atlanta area. Listed offices are for informational resource purpose only, appear in no particular order, and do not represent all potential clinics that offer healthcare services.