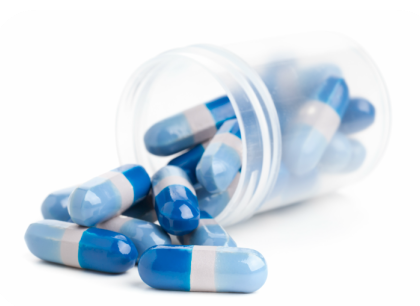 Thyroid Hormone Therapy
As a new variation of our Bio-identical Hormonal Replacement Therapy services, Dunwoody Pharmacy of Atlanta now offers customized Thyroid disease medications to our patients throughout Georgia. Thyroid USP is a compounded product that has recently been introduced into the market in order to replace previous medicines like Armour Thyroid. Recently, hypothyroidism sufferers who had been using Armour Thyroid have found themselves out of luck, due to Armour Thyroid being placed on indefinite backorder. With the absence of this popular medication, hypothyroidism patients turned to alternative desiccated thyroid medicines such as WesThroid and Nature-Throid. However, these too are now extremely difficult to find due to scarcity and supply issues, creating a specific need for a new thyroid medication, Thyroid USP.
Thyroid USP contains extremely similar ratios of T3 (liothyronine) and T4 (levothyroxine) as Armour Thyroid, making it a very similar medication in design and purpose. Compounding pharmacists are able to obtain desiccated thyroid hormone concentrate, which is almost identical to the main components of Armour Thyroid, WesThroid, and Nature-Throid, which are all commercially available. Through a very meticulous process, the compounding professionals at The Medicine Shoppe of Atlanta use this raw pork thyroid powder to compound Thyroid USP, and create dosage sizes individually tailored to the patient. This is a distinct advantage of compounded Thyroid USP over other traditional alternatives.
In terms of ingredient ratios and treatment purposes, Thyroid USP is the closest alternative to Armour Thyroid available in today's market. The experienced professionals of Dunwoody Pharmacy can compound dosages specific for your individual needs, and tailor the medication to personally fit your patient requirements.